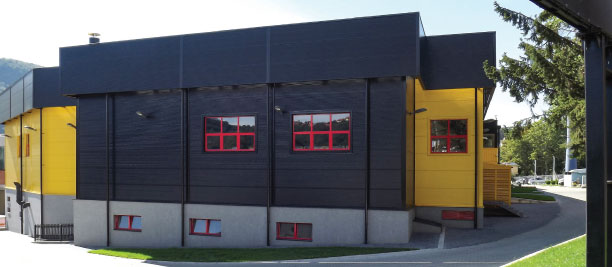 Company ABC PROIZVOD DOO was founded in 1990. The founder of the company is Mr. Zoran Žunić, Bachelor of Economic Science, who is still the only owner of the company today. It has grown into a serious industrial enterprise with gradual advancement and continuous investment from a small trading company. Now his son Filip is also involved in the work of the company. The company is headquartered in Užice, western Serbia, 200 km from Belgrade.
Today, production takes place in modern production plants with an area of about 8000 m². The most up-to-date equipment of  renowned world manufacturers (laser metal cutting, robotic welding, automated powder coating) is represented in the production process and raw materials from top quality manufacturers with efficient organization, certified by appropriate certificates. We introduced the quality management system SRPS ISO 9001/2015i in 2007 and it is  continuously maintained improved. Two more standards have been introduced since 2013: SRPS OHSAS 18001/2008 and SRPS ISO 14001/2015. In this way, company established the INTEGRATED QUALITY MANAGEMENT SYSTEM, which is certified by an accredited body.
Our company is fully committed to the wishes of its customers and the quality of the products for which it gives a five-year warranty. In addition to the countries of former Yugoslavia (From Slovenia to North Macedonia), our products found their place on markets of Greece, Romania, Sweden, Ireland, Spain, USA, Japan and UK. Compared to the global giants, the company is small, but with its 65 skilled and motivated workers and cutting edge technology, it is very efficient and flexible, able to satisfy the needs of the most demanding customers. The development of each new product is achieved with great responsibility, love towards our business and involvement of top experts from the company, as well as other associates who, with their knowledge, make a big contribution in certain areas.