Boiler - CLASSIC - 5 year warranty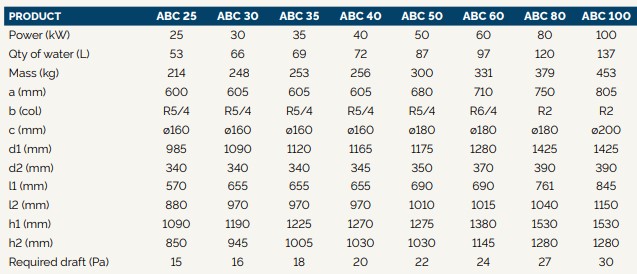 * The nominal power of the boiler is achieved by combustion with dry coal of lower heat output Hd ≥ 12500 Kj/kg and cube granulation ≥ 30mm. The change in fuel causes a change in boiler power as well as a change in the degree of utilization.
1. Top door
2. Bottom door
3. Burner door
4. Secondary draft cover
5. Draft regulator plug R 3/4"
6. Return water pipe connection
7. Drain pipe connection
7-1. Connector for heat exchange
8. Smoke pipe
10. Back cleaning port
11. Ash shaker
12. Ash tray door
13. Ash tray
14. Fill and discharge connector R 1/2"
Download our entire offer
YOU ARE IN THE RIGHT PLACE
For a healthy and warm home. Order the product or contact our support for further consultation.
We are here for you. ABC PRODUCT Uzice.